3 Realities On The Importance of Social Media for Music Festivals
WORDS: BETTY
Over the last decade, the music festival industry has expanded globally, and so too has the vital role of the social media manager. There are millions of articles circulating the internet on the best strategies, tools, and tips on how to manage social feeds, create content calendars, and source influencers. However, there isn't a lot out there specifically addressing the music industry.
Social media management for festivals is characteristically fun and exciting. While some of the larger organizations hire experienced social managers, many smaller entities are the gateway for individuals interested in social management. That's where I — along with many others — got my start. Unfortunately, there isn't much information to help guide, inform or inspire the up-and-coming festival social expert. If you've been in charge of festival social channels, you know that while the task is not an easy one, it is arguably one of the most vital roles in your organization. Let's get the dialogue going, so that there are more resources out there for new social media professionals.
May I present 3 realities on the importance of social media in the festival world…
Reality #1: Social media is a STOREFRONT for your festival. I have USED CAPITALS to emphasize something that many people on your team may not actually understand: this isn't just a Facebook, Twitter, YouTube or an Instagram feed, this is your main point of sale in many ways. While your website is 'technically' your storefront (and that is another article altogether), your social feeds largely drive your e-commerce. The content, community discussion, communication and advertising drive your sales. They largely determine if someone will buy a ticket to your event. So, if your channels aren't 'dialed in' -your sales won't be either. What I'm getting at here, is that the role of the social manager is an important one. It takes time, thought, and the execution of highly organized strategies in order to succeed at selling your event.
Reality #2: Festivals don't have the budgets (unless you are the Coachella's of the world) to pay a fleet of people to represent the brand throughout the year. Your brand ambassadors are your staff and volunteers AND your social channels. They represent the festival throughout the year, and are largely the face of it. Brand ambassadors spread the good word of the event, maintain appearances, and get people excited about your organization.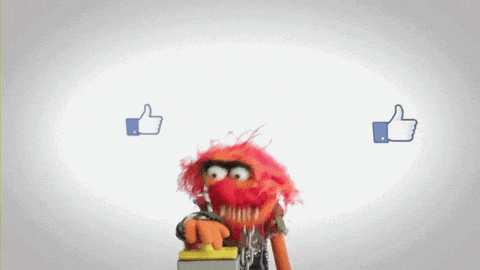 I once had an investor at an event that I had managed social media for many years, and for almost no pay, remark, "It's not like social media takes that much time to do, right? I mean, you just sit down at your laptop once a week and schedule posts for a few hours." This is one of the most ignorant sentiments that anyone can attach to the position of social manager. Unfortunately, this comment is a widely held view from non-millennials, or people that don't really understand the complexities and importance of what social media actually does for their organization. So if anyone ever makes this comment to you, please feel free to quote this article, remind them of the importance of your role, and shame them into an apology.
Reality #3: Communication. While some people may use your general email address to ask questions, 70-80% of all communication with your community, audience and potential customer happens through your social channels. I would recommend hiring 1-2 additional people surrounding the beginning of the event to come on board just to answer people in a timely fashion, because this alone can be a full-time job.
Communication is QUEEN. The way in which posts are drafted and information is circulated drives your event forward. On-sale dates, what's included in an event ticket, gate times, artists who play, vendors, activities, camping know-hows, set-times…the list can go on and on. If information isn't articulated in a clear manner, then say 'goodbye' to sales and people's interest in the event.
So friends, there you have it. 3 realities on the importance of social media for music festivals. If you're a social manager reading this, may I present a thought to ponder on:
Know. Your. Worth. Like I've said before, and will say again, your role is immensely vital to the success of your event. So feel proud of yourself for kicking ass so hard, and if an event can't pay you what you're worth, perhaps hire a few of you to tackle this beast together.